An experience of a lifetime
Thank you for your interest in planning and executing an experience of a lifetime. An experience with KUDMANI is the greatest gift that you can give your wedding guests. They will always remember how you made them feel when they've laughed, sang, and danced the night away with you. Together we will create a custom entertainment plan featuring emcee and DJ services, lights and sound, and the KUDMANI band.  Onsite ceremony music is complimentary too. 
We are proud to have been awarded with hall of fame honors on the Knot and "Couples Choice" on Wedding Wire. Leo has named us "Reader's Choice" and the Voice Tribune has awarded us with "Dance Party of the Year" honors. Watch our videos, read our testimonials, and have confidence that your event will be on point and an experience of a lifetime.
"Guests shed their masks and their shoes to hit the dance floor after a heartfelt ceremony and fundraising for metastatic breast cancer.  Thanks to Louisville band Kudmani, the tone of the evening became an incredible celebration of life.  We didn't see a dance floor so hyped the rest of the year."
Testimonials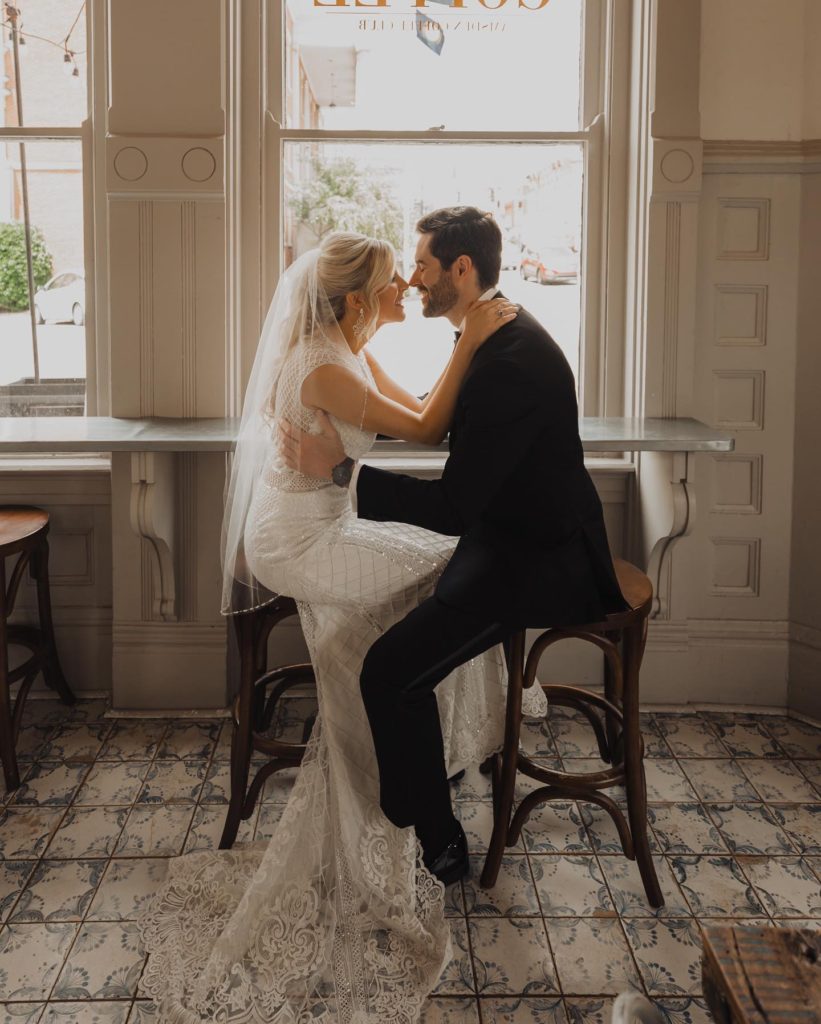 "I feel like I could write a book and it still would not be enough to describe how amazing KUDMANI is! Not to sound dramatic but I cannot capture in words the joy and fun that they brought to our wedding. Sammy is the ultimate professional. He is a yes man and his goal is to make sure everybody has the best time. Most importantly though he is very bride and groom oriented. He listened to every word I said and executed everything perfectly! The female lead has an amazing voice but all the men in the band can sing and are so amazing and talented. Their lights are amazing, they change the lyrics to songs, dance with the crowd, sing in the middle of the crowd, pull the Bride and Groom on stage, cater to the bride and groom's families, and the list goes on and on. My ceremony and reception were in the same room and that required flipping the room in about 45 minutes – including setting up the instruments and completing a sound check. Somehow, that was no problem for KUDMANI! My wedding was a long drive for numerous people and KUDMANI was so good, even those guests who did not have a hotel stayed until the bitter end. In the days after the wedding people were raving about the band and sending us the BEST videos from the dance floor. During the planning process, my fiancé and I did not agree on music. I wanted the band and he wanted a DJ – mainly because of the price difference. On our honeymoon he actually let me say "I told you so" and said hiring KUDMANI was the best decision we made throughout the entire planning process! I can't say enough good things! The biggest favor you will do for yourself when you are planning a wedding is booking KUDMANI."
Lindsay Hart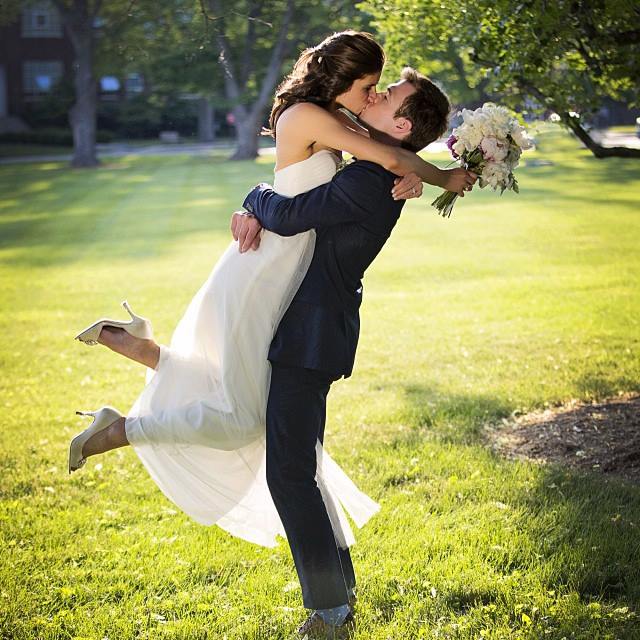 "THIS BAND…did an amazing job. As we all know, the music at a wedding can truly make-or-break the event. My husband and I were very critical about all options; after reading Kudmani's reviews and speaking to a couple of people that have worked with him, our interest was peaked. Speaking with Sammy was the next step. He was so incredibly thoughtful and made me feel like I was legit the only person he was working with; I got 100% of his attention – he was there every step of the way. It was awesome. And the result was exceptional. We had an absolute blast – he knows how to get and keep people on the dance floor – he's a true professional. He brought the energy, the excitement and the awesome music. Also, he was an AWESOME MC which did not go unnoticed. One month after our wedding, people are still raving about Kudmani. Do yourself a favor and book them!"
Elliott and Ema Pasic Reid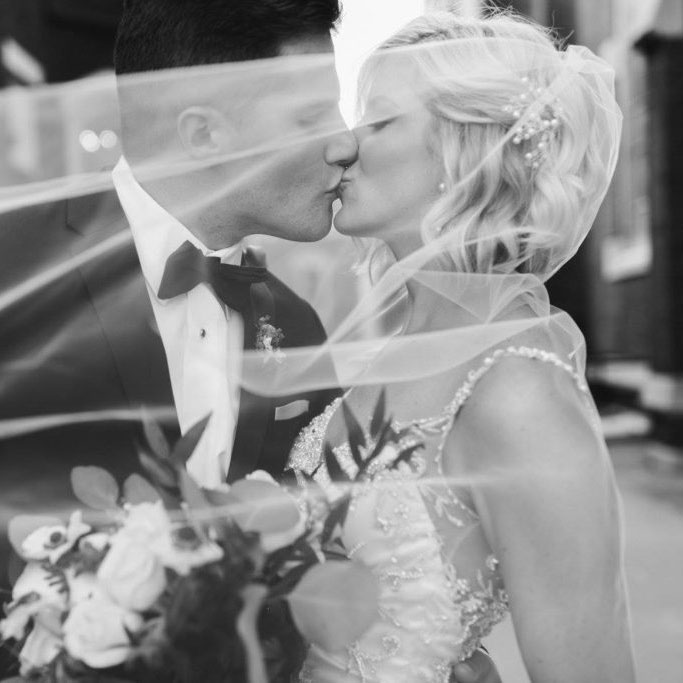 "We cannot say enough positive things about KUDMANI. They were everything we hoped for and expected for our reception. We wanted everyone on the dance floor and that's exactly how it went. When it came to planning out the timeline for our reception, Sammy was extremely helpful and prompt in his emails. They play a great mix of music of all genres for all ages so everyone is included. After everything was said and done, we had SO many compliments on our band. "That was one of the best bands we have ever heard at a wedding" to be exact."
Zack and Rebecca Hensley Kamber